Advancements in Automation to Augment Call Center Services
Ayush Jain, 2 weeks ago
0
7 min

read
46
We have all witnessed the impact of emerging technologies on customer satisfaction, which thereby demands companies to introduce modern technologies to augment customer satisfaction. With tech innovations, companies today are inheriting new techniques to woo customers' interest and to meet their rising expectations. After all, meeting customer requirements is the need of the hour for businesses!
The Indian call center firms that carry a huge outsourcing market understand the need for modern technologies and ways it can benefit their phone answering services. Since the future is AI-driven, thus they emphasize the use of modern technologies and ways it can bring the business name to the frontline.
According to stats, 88.3% of BPOs anticipate that RPA (Robotics Process Automation) will increase in use by the next two years. Not only is this, but Gartner believes that 25% of call center services will start using bots by 2020, as the need for efficient 24X7 service operation is rising.
Gene Alvarez, Managing Vice President, Gartner says, "More than half of organizations have already invested in VCAs for customer service, as they realize the advantages of automated self-service, together with the ability to escalate to a human agent in complex situations."
It is a well-known fact that call centers have a monotonous work environment wherein the agents are expected to answer customer calls 24X7. Since overnight availability of agents isn't that easy for all BPO companies, thus the need for automated solutions have increased. The call centers have started using bots in their service operation, as bots at support help to offer swift customer support service. Since AI-driven bots are never stressed and offer uninterrupted support service 24X7X365, thus they are the best when it's the time to handle monotonous repetitive calls.
Talking about the perks of advanced AI-bots for call centers, there are some perquisites to consider. To empower your in-house agents, embracing automation is the key. Robotic Process Automation (RPA) can assist your call center in keeping a check on high call volumes and automatically avoiding complexity in service operations.
Automated solutions have been good support for call centers in times of crisis. The recent COVID pandemic suppressed people to stay back at homes and perform work from home, which is where automated solutions came into the picture. With the help of RPA, cloud solutions, and AI-driven bots, call centers were able to offer uninterrupted services regularly. How?
Here is how RPA Bots can be your BPOs' Guardian Angel:
Providing Access to Knowledge
Call centers require access to a huge amount of data sets for astounding delivery of phone answering services, and bots can help them in the same with real-time assistance. Access to huge data knowledge is made available by cloud solutions and bots analyzing the available information to make an adequate set of statistics accessible.
 This way, call centers get ease in saving a lot of time and agents get help to perform work from home hassle-free too.
Call Routing
Chatbots can assist call center agents with adequate call routing opportunities. Analyzing the customer data and voice chats, bots understand the requirements and can route the call to the adequate qualified agent.
Call waiting and abandonment lead to various disruptions. Automated bots build in a bridge to make the caller available to the adequate experienced agent easily.
Quality Check Bot
In times of a pandemic, agents have to work from home and in such scenarios, it is vital to keep a check on the efficient productivity of the agents. RPA helps to rescue!
Bots help to analyze agents' work done easily through automated modules, which is why an automated solution is the best to keep the business going even in worst scenarios. The shortcomings and technical glitches are easily understood with automated solutions, which earlier took a lot of time with a manual workforce.
Helps Multiple Customers
At times of crisis or high call volumes, bots can help to service multiple customers at the same time. It is quite frustrating for live agents to answer multiple calls, texts and emails consecutively, which is why automated bots become the guardian angel.
Chatbots analyze customer interactions and can help improve customer experience even in times of rush. This is the reason; customers have started relying on bots too.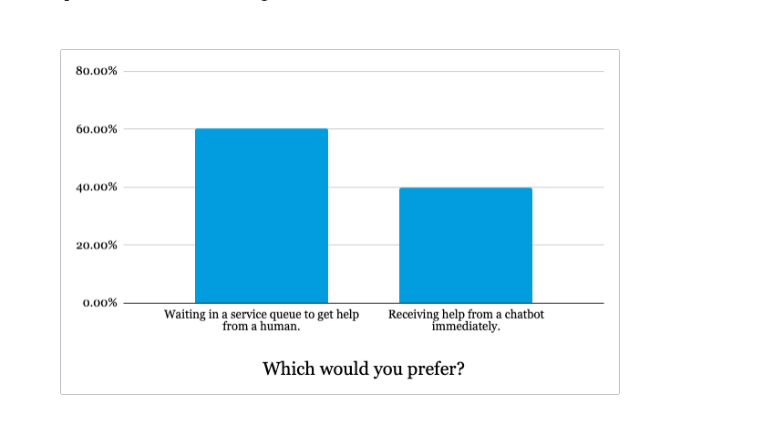 Agent Assistance
Call center services can enhance with RPA integration. Bots run on natural language processors, and sophisticated AI systems wherein they convert on-line chat into normal text through text-to-speech.
If reports are to be believed, bots help agents augment customer-business relationship by 85%. After all, when the automated bots help to make customer information available with just a click, managing service responsibilities becomes hassle-free. Streamlining customer conversations and drawing insights to know customer requirements is made easy with bots, thus call centers receive a competitive edge with experienced agents and tech-savvy bots on-board.
Helps with Self-Service and FAQ Answering
In times of crisis, the call center lacks agents in-house to handle the customer calls/texts. This is where bots help to answer simple customer questions and FAQs and helps customers with self-service assistance.
Keeping the business functions going even in tough times is not easy, and automated bots in Indian call center firms help with service solutions along with FAQ assistance.
Most customers want self-service tools to assist them in times of need and automated bots help customers solve their queries themselves. This saves time and even reduces rising call volumes. Since bots simplify FAQ answering, thus customers get assistance in reading the same and resolving their concerns themselves.
Moving further, if we talk about the upcoming trends that will impact call center functions, some important aspects need consideration. Phone answering services is been the prime reason why companies reach out to call center agents, and focusing on some crucial technologies can help simplify these services amazingly.
What are the Trends? Check out:
1. Call Center Agents will Face Difficulties. However, they will receive rewards too!
Drawing insights from the reports published in Dimension data, 88.3% of BPOs believe that in the next two years, automation will increase considerably. Since bots will handle most of the monotonous responsibilities of answering repetitive customer calls and inquiries, only the technical inquiries, and service-related calls will reach the agent.
Thus, this reduces hassle for rising call volumes, however, it increases the chance of rewards for the agents. This is because agents will handle technical inquiries handling which is not easy for everyone. For the same, agents need adequate training, so that there is no issue in maintaining customer satisfaction.
2. Automated Tools will Strengthen Service Performance
Well, AI-driven customer service applications will be introduced to help the agents know who is calling. This way, answering the customer better will be easier, as there will be no need to repeat unnecessary questions to them when all the call related information will be available on a click.
Automation will also help efficiency tools simplify services to the customer. Moreover, the access to internal content will be easy too, which eventually allows on-time availability of services. With the help of behavioural analysis, it will also be easy for call centers to get an understanding of customer requirements and issues, which thereafter is resolved easily.
3. Call Center Jobs will Grow
Most Indian call center firms believe that AI will eat up jobs! Well, this is a mere myth and the call center jobs contrarily will increase with time. Since most companies outsource to a call center to keep a check on phone answering services, thus in the time to come, automation will introduce a team of technologies that will enhance answering services immensely.
With the introduction of bots, agents will not be on the back foot, but will always be the key helper when it comes to effective service performance. After all, bots will always need humans for effective service performance.
With the change in technologies, call center jobs will grow massively with the changing demands.
Gartner reveals, "By 2020, 30 percent of all B2B companies will employ artificial intelligence (AI) to augment at least one of their primary sales processes."
Not only is this, but according to Software Advice, "63% of people over the age of 35 prefer human interaction in the form of a phone call compared to an automated live chat."
Wrap Up:
We all know that AI helps to enhance the customer experience to the best! From voice recognition to 24X7 service handling, bots help BPOs tremendously. The traditional answering services that lead to call abandonment and call queue hassles are all simplified with AI.
We use bots to personalize the call-answering experience for customers and if we implement them well, chatbots are undoubtedly the guardian angel of call center firms.
Related posts
Things to Take Care Of Before Buying A New Home in Delhi
Delhi, India's political center, is of great historical significance and people of contented hearts and lively nature. We migrated from the southern part of India to Delhi because of my dad's job transfer. Years went on, we grew up, and my dad decided to buy…
The Resources For International Students Working in NZ
New Zealand is one of the few countries that receive students from all the countries. It also provides a stable and fulfilling future. It is, of course, one of the most sought after countries in the world.  NZ provides a full package of international students…
Why Were Blue Light Glasses So Popular During The Pandemic?
According to the latest study by UpMarket Research, a comprehensive analysis of the Global Blue light glasses Market showed us a rapid surge in pandemic trends. From excessive revenue growth of Netflix, Hulu, or Prime to Zoom, Google Meet, and more, blue light glasses were…